Today I'm wearing a full avatar from N1CO called Angel. It comes with nearly everything, the top and feather skirt wih star belt, pony boots, wings, skin, shape and eyes.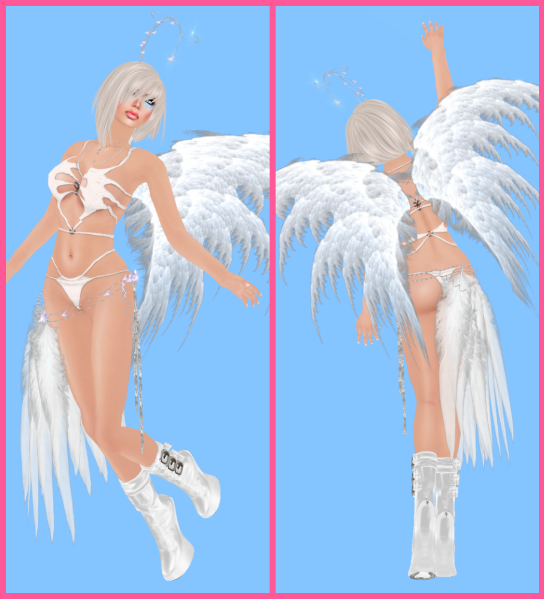 The wings are scripted to flap when flying. There are little silver stars on the boots, belt and halo. The stars give off a very pretty glow. Subtle…I turned the lights down low to capture it in photo, it looks just how starlight should. The halo is abstract and reminds me of shooting stars.
My jewelry set is from Jamman Jewels called Peace Love world sign. There are two versions of this necklace, I've got the vertical one on here. Tiny sculpted signs symbolize unity despite differences. On the back of the neckace the Jamman logo hangs from the clasp.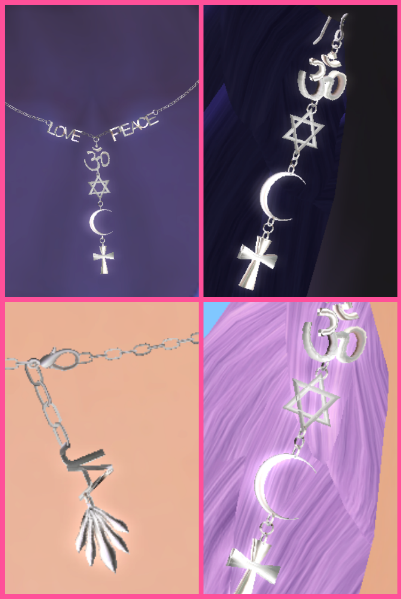 Credits -
Hair:
Magika
– Glitter Aina (old gift, but the glitter was perfect for my angel)
Jewelry:
Jamman Jewels
World Peace
Avatar + Outfit:
N1CO
Angel